What is the main aim of Engage Nepal with Science?
Engage Nepal with Science aims to spread the culture of engaging with science and the scientific research carried out at Nepalese research centres to empower, inspire and build confidence in STEM (Science-Technology-Engineering-Mathematics).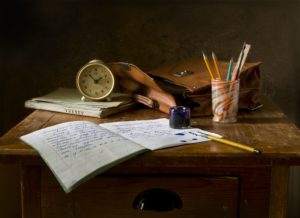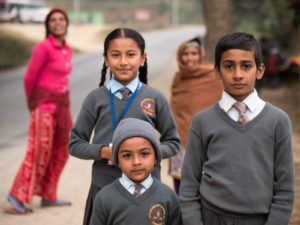 Who is Engage Nepal with Science?
This project was conceived and developed by Alba Abad (researcher at the Wellcome Centre for Cell Biology, WCB) and runs as a collaboration between the Research Institute for Bioscience and Biotechnology (RIBB, Nepal) and the WCB (University of Edinburgh, United Kingdom).
Why Engage Nepal with Science?
We all are part of a story and Engage Nepal with Science is no exception. Everything started back in 2010, when after finishing her PhD, Alba travelled to Nepal for a career break. She volunteered as an English Teacher in different schools and organisations in Kathmandu.
The turning point was when one of the schools, once they realised she had a PhD in neuroscience, asked her to deliver some science lessons. Using materials she found in an old cupboard of the school, Alba managed to set up a pilot lab which became a hub to engage students and teachers with science. The impact was powerful, Alba recalls one pupil saying 'Never thought there were mini-beasts living in this water! We shouldn't drink it!' after looking under the microscope at a water droplet from the river nearby.
After nearly a year in Nepal, Alba joined the University of Edinburgh to pursue her career in research but she always had her experience in Nepal in the back of her mind.
In March 2018, after years boosting her skills designing and delivering science workshops in the UK, she decided to write to RIBB, one of the first non-profit research centres in Nepal established a year after she left Nepal, to talk to them about her plan of developing a science engagement program in Nepal. RIBB loved the idea!
When did the project start?
On 2018 the team started working remotely to plan the project and establish a network of teachers and researchers. The first stage included a consultation step to adapt the project to the schools' needs and the establishment of a strong relationship with teachers to ensure the propagation of a sustainable culture of engagement.
During March 2019 the team finally met face to face and began their work with Nepalese communities.
How does Engage Nepal with Science work?
We are a team of research scientists with strong science communication skills that: