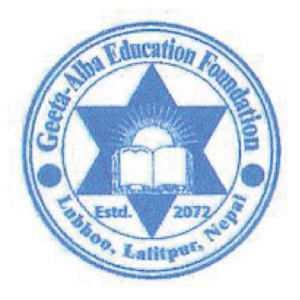 Geeta-Alba Education Foundation is a Nepal-based foundation, established in 2016 aiming to support school students affected by the earthquake that took place in Nepal on the 25th April 2015 to help them continue their education.
Since its establishment, Geeta-Alba Education Foundation has provided full scholarships for three students from Lubhu, a village located in the Kathmandu valley. The scholarship covers their school tuition fees, text books, exam fees and transportation expenses.
Help us continue our work supporting Nepalese students and their families who are still recovering from the 2015 earthquake by clicking the donate button below!
Thank you for your contribution!