Post Date:
25 November 2022
---
We have been featured at The Microbiologist!
Alba Abad
Meet the Microbes was part of our program for 2021-2022. A two-day workshop supported by the Society for Applied Microbiology (now Applied Microbiology International, AMI ) covering practical aspects of biology, chemistry and microbiology to promote practical-based education of microbiology.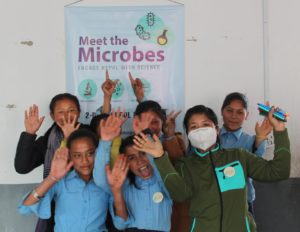 Meet the Microbes aimed to bring hands-on microbiology to four schools: Pipal Bhanjyang Secondary School (Sindhuli), Jhapa Model School (Jhapa), T.S.D. Higher Secondary School (Siraha) and Kanchan English Secondary School (Chapagaun).
Throughout our program, we explored soap making and the importance of hand washing, which was very relevant in covid times. We also learned about microbes that are beneficial to our day-to-day life with the workshops 'Life behind Yogurt and Bread' and 'Microalgae' and about the microbes we need to be careful with through the workshops 'Zoo in your pond' and 'Make your own microbe!'.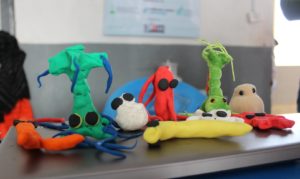 We engaged over 140 participants that rated our program with an average score of 4.7/5.
At the end of our program, we were very happy to get the opportunity to share our success story via The Microbiologist, the AMI magazine.
Thanks AMI for funding and for giving us the opportunity to share our work!!