Post Date:
4 November 2022
---
Participating at 1.5Max Global Schools Climate Summit
Alba Abad
One of our partner schools on the Connecting the Climate Challenge project, Monastic Higher Secondary English Boarding school (Janakpur, Nepal), was one of the 20 schools participating at the 2nd 1.5Max Global Schools Climate Summit that was held on 1st-3rd Nov, in the week before COP27.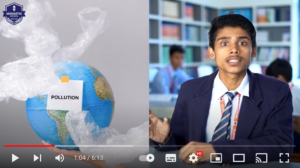 This event aimed to connect schools from Malawi. Mozambique and Nepal to schools across Scotland for collaborative learning and activities focusing on each other's local climate challenges.
Monastic prepared a video that you can find here. The video was very well received and the breath of climate action initiatives being undertaken really impressed the 1.5Max schools.
Good work Monastic!